Is a professional & confidential BUPA Recognised Mental Health Therapy Service based in Finchley, North London.
Catering to the needs of Individuals and Couples.
Offering a confidential and safe place to think about and explore your life and experiences. To allow you to focus on and realise your true thoughts and feelings and to help you understand the influences that affect your life and in turn how you affect others.
Happiness, contentment & optimism are not only a desire but a Right. My aim and motivation is to enable individuals and couples of any age, sex, culture or sexual orientation, to discover their true potential and direction through short term, time limited, or long term counselling.
I offer this therapeutic Counselling service via Face to Face, Telephone or Skype.
Lindy Medway
MBACP Senior Accred. CQSW, BA (Hons), Diploma in Supervision.
BUPA Recognised Mental Health Therapist.
Qualifications
Diploma in Professional Development (Counselling).
Relate Certificate in Couple Counselling.
Certificate of Qualification in Social Work.
Diploma in Integrative Supervision.
Certificates in Family Counselling, Life Coaching and Counselling for Young People.
Experience
I am an Integrative Psychodynamic Counsellor, Therapist and Supervisor working within an integrative therapeutic model. I incorporate a wide range of skills into the therapeutic process I undertake with clients. My work is enhanced with a holistic approach drawn from many years involvement with Counselling, Psychotherapy and complementary therapies. My experience over the last 20 years includes work with individuals, couples, groups, families and workshops.
I adhere to the British Association for Counselling & Psychotherapy Ethical Framework which can be viewed at www.bacp.co.uk and am a Senior Accredited Member of the BACP. I am fully insured and am totally committed to the wellbeing of clients.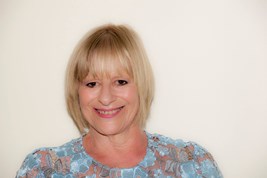 Phone: 0207 183 9071
Mobile: 07494 299 314
MBACP Senior Accred. CQSW, BA (Hons), Diploma in Supervision
We work together to help you help yourself to find a better future.
Counselling/therapy is not an advice service, it doesn't give you the answers but helps you discover them for yourself.
From strength to strength
Since leaving you we have gone from strength to strength in our lives together. We laugh, go on dates, send loving texts, spend "alone" time, enjoy each other's company. It's been a new beginning. We can't undo what is done and there are times when inevitably I think about the past, but I always manage to think about how lucky we are to have come through things happier and stronger than ever. We feel lucky!
I thank you from the bottom of my heart for saving us. It sounds dramatic but that's what it feels like. I wish you a happy and healthy new year and hope that you continue to help many others as you have done for us.
---