Counselling Time is a professional and confidential Counselling & Therapy service catering to the needs of individuals, young people, couples and adult families, without discrimination with regards to culture, sex or sexual orientation. We provide therapeutic counselling Short-term, time-limited and long-term.
COVID 19: All Therapy is online during the pandemic via Skype, Zoom or telephone.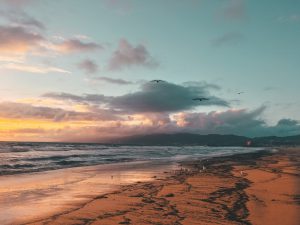 When the clouds appear…
Hi, I am Lindy Medway. I am happy you have come to visit and I hope you get all the information you need from the site to help you make the best decision for you. Please feel free to contact me if you have any further questions.
My belief is that Happiness, Contentment and Optimism are not only a desire but a RIGHT. Therefore my aim is to enable you, the client, to discover your true potential and direction to reach a happier state of being. As a reflective, authentic therapist, my work with you provides a stress-free, non-judgmental and neutral environment, which is both confidential and safe. We explore and develop understanding together of your experiences and how they affect you and others around you.
Lindy Medway
MBACP Senior Accred. CQSW, BA (Hons), Diploma in Supervision.
BUPA, AVIVA and AXA Recognised Mental Health Therapist.
GDPR compliant: ICO (Information Commissioner's Office) Registered.
Qualifications
Diploma in Professional Development (Counselling).
Relate Certificate in Couple Counselling.
Certificate of Qualification in Social Work.
Diploma in Integrative Supervision.
Certificates in Family Counselling, Life Coaching and Counselling for Young People.
Experience
I am an Integrative Psychodynamic Counsellor, Therapist and Supervisor working within an integrative therapeutic model. I incorporate a wide range of skills into the therapeutic process I undertake with clients. My work is enhanced with a holistic approach drawn from many years involvement with Counselling, Psychotherapy, complementary therapies and Social Work. My experience over the last 23 years includes work with individuals, couples, young people, groups, families and workshops.
I adhere to the British Association for Counselling & Psychotherapy Ethical Framework which can be viewed at www.bacp.co.uk and am a Senior Accredited Member of the BACP. I am fully insured, GDPR compliant, registered with ICO and hold an enhanced DBS certificate.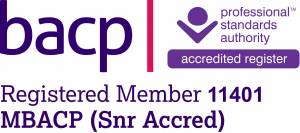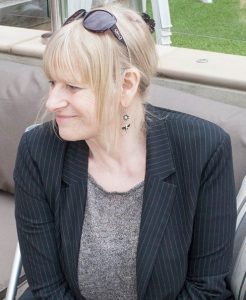 Phone: 0207 183 9071
Mobile: 07494 299 314
MBACP Senior Accred. CQSW, BA (Hons), Diploma in Supervision
We work together to help you help yourself to find a better future.
Counselling/therapy is not an advice service, it doesn't give you the answers but helps you discover them for yourself.
Thank you Lindy
Our daughter had lots of anxiety relating to her grandparents, especially when they would go for the long walks, or out and about shopping. She would call them every few hours; this resulted in getting my parents stressed and also stressing out the rest of the family. We could not understand how an intelligent and quiet girl would be so nervous. After we introduced our daughter to Lindy within a month we could notice a great difference in her, and she appears calmer when her grandparents are out. Thank you Lindy, we are grateful for your expertise in helping our daughter in less than a month!!!
Mr & Mrs P
---